Our volunteers are a crucial part of the way we operate, allowing us to quickly get food out the door to our Food Hubs and prevent more good food from going to waste. We host volunteers at our Auckland & Christchurch DC's.
Our volunteer sessions are held on weekdays and are generally from 9:30am – 12:30pm for groups of up to 6 people.
What's Involved?
Volunteer tasks can include packing, sorting, and mixing fresh produce and ambient products into new NZFN boxes, re-labelling products for redelivery, palletising new deliveries, and helping to make up new boxes for future packing. The task you and your team will be involved in will depend on the current workload in our DC's at the time of your volunteering session.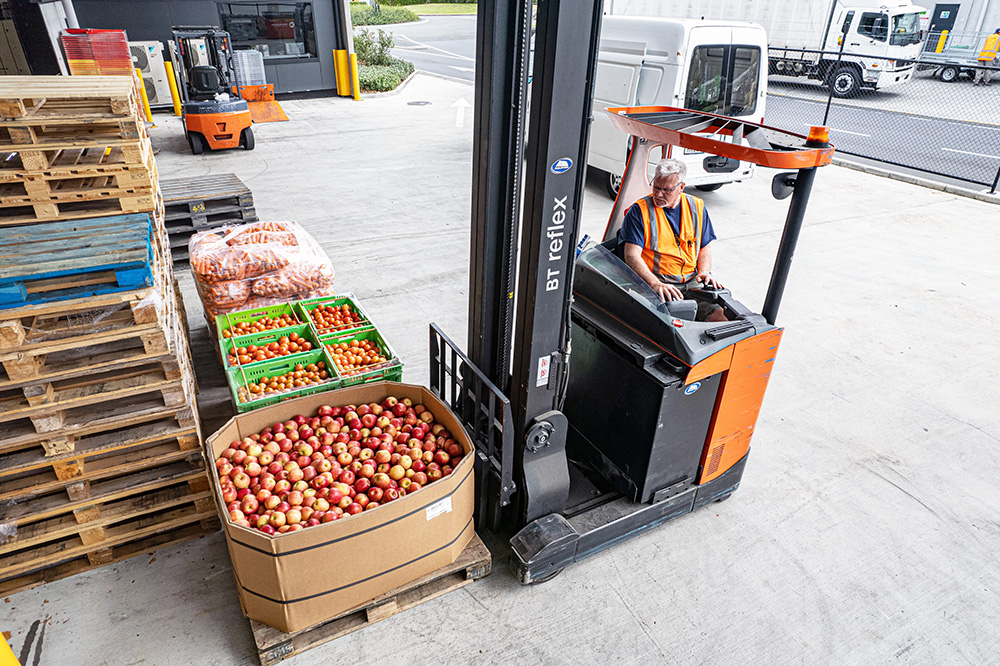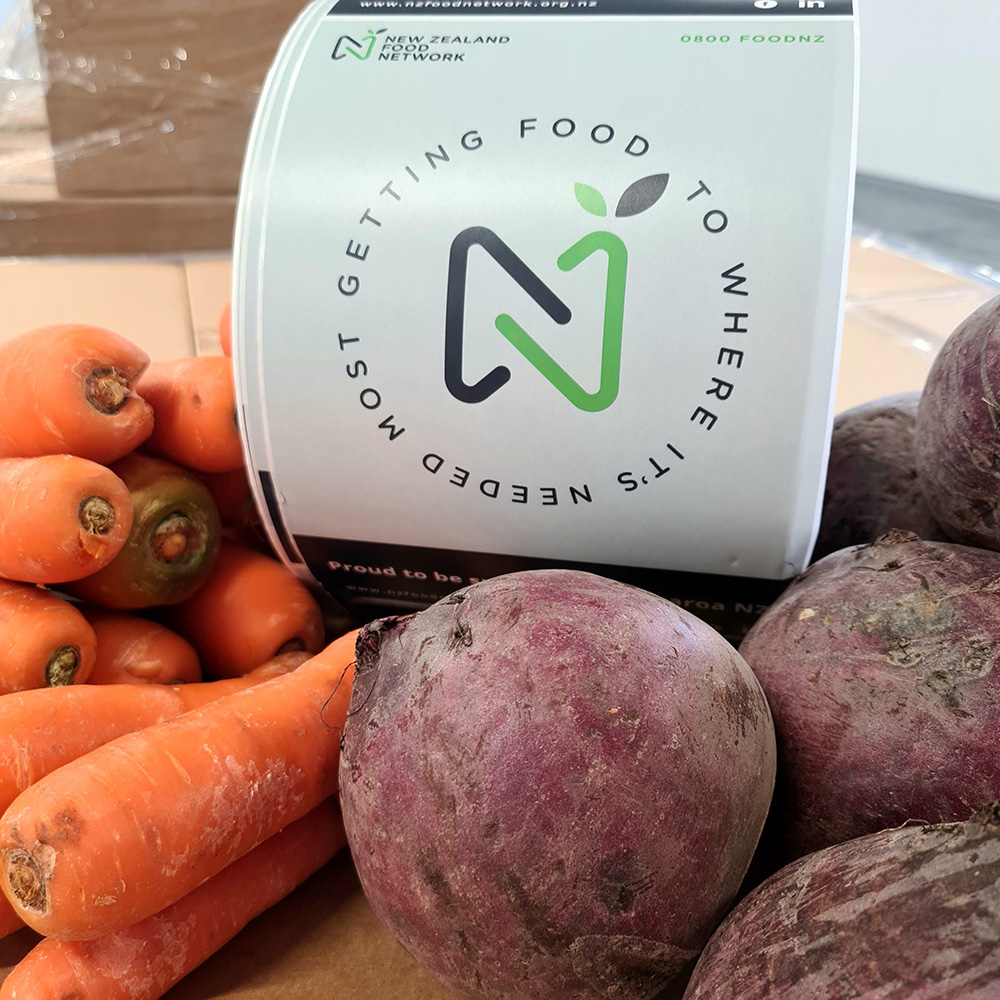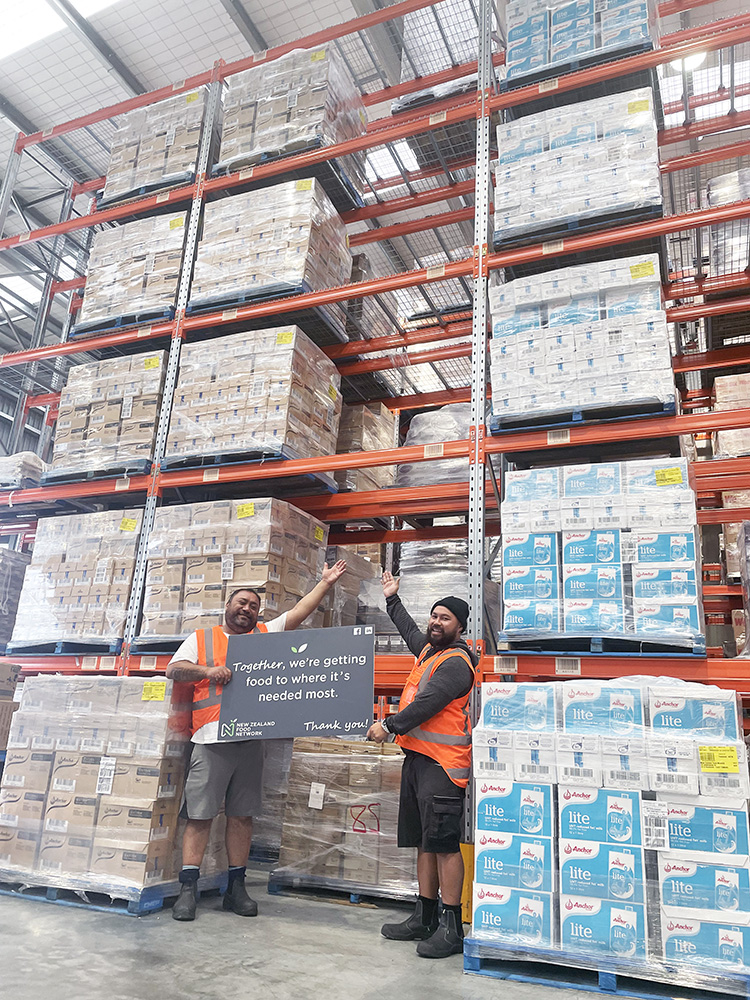 Volunteering with NZFN has
benefits...
Getting some good physical movement into your day.

Building and bonding as a team.

Meeting new and likeminded people.

Gaining a greater understanding of the difference donations to NZFN make.

Getting a feeling of a real hands-on impact for everyone involved.

Seeing and learning about the scale of food waste & insecurity in NZ.

Encouraging CSR and giving back to your community.

Potential PR for corporate groups.
VOLUNTEERING FOR
Corporate Groups
A few common ways our corporate groups organise volunteer sessions for their teams
The first step is to contact us through the form below, expressing your interest as an organisation to get involved. Once we're in contact, we'll work with you to get your team involved in one of the following ways:
Find a singular date to book that works on both ends.

Lock in certain dates for your organisation in advance which you can then offer up to your employees via internal comms (for example, 1 volunteer day a quarter).

Add you to our urgent call out list – a group of organisations we will put a shout-out to if we have a sudden "load" of stock that we need help with urgently. Organisations on this list are happy to put out the options to their teams at short notice and understand these volunteer sessions operate on a first in first served basis.
Let us know which of these options would work for your organisation and we'll work together to make it work!
VOLUNTEERING FOR
Individuals
If you're an individual who would like to volunteer with us, you can get involved by following the steps below:
Contact us through the form below expressing your interest in volunteering. We will receive this message and add you to our volunteering database.

When an available volunteering session comes up, we will send out notification to our volunteering database to see if anyone would like to join, all you need to do is reply to the email saying you would like to book, and if there is an available space, we'll get you locked in!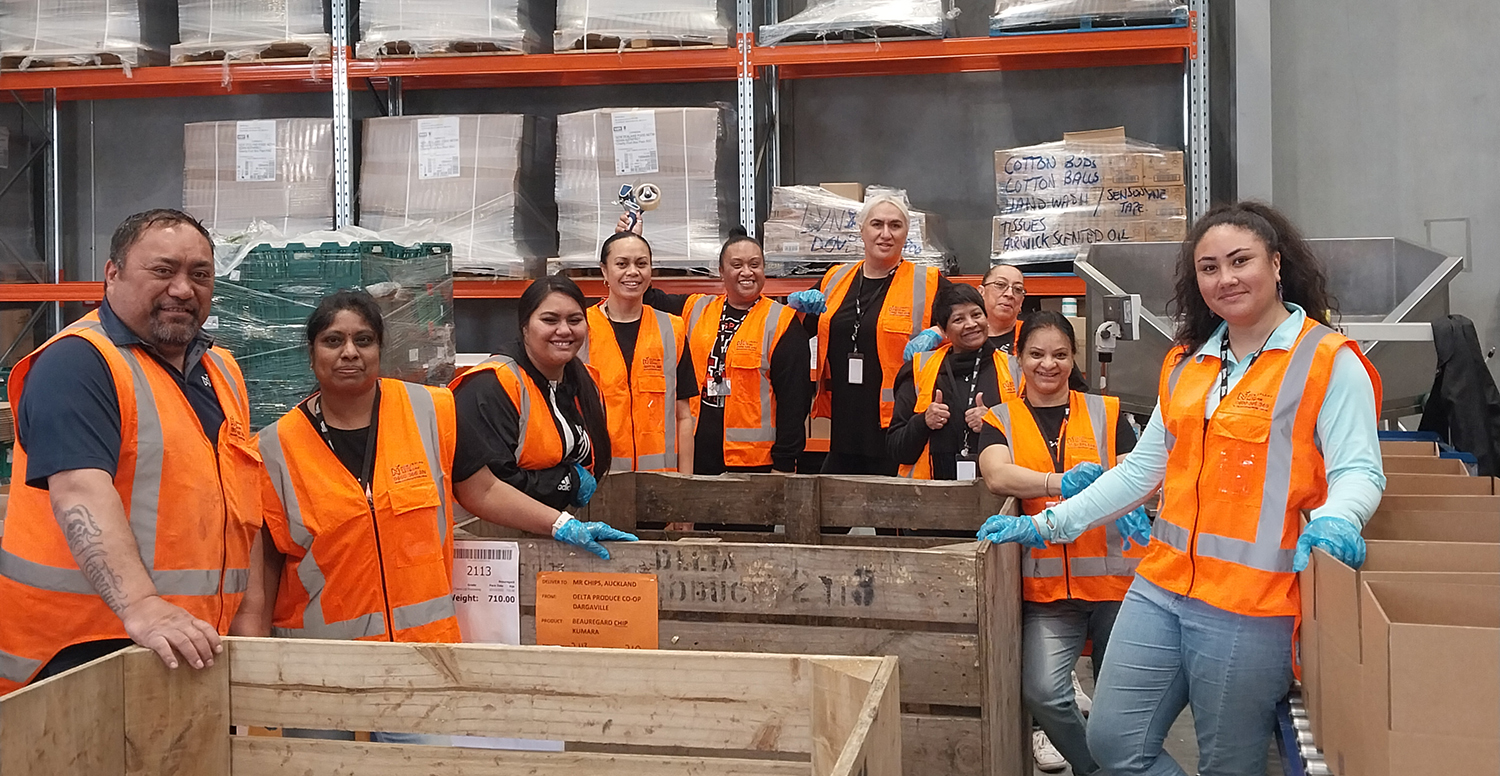 Hear about some of our volunteers'
experience...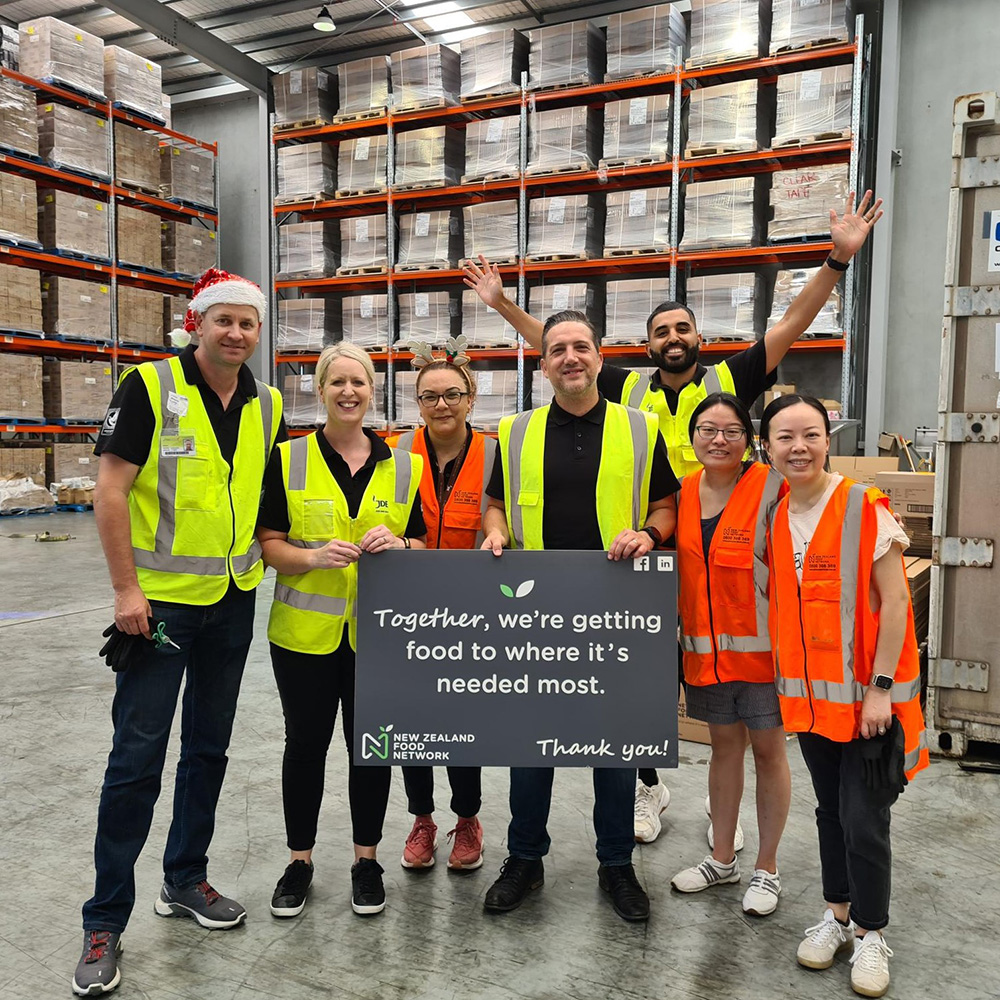 I'm amazed at how many boxes we packed in that short time, and it sets a baseline that we will top the next time we volunteer! 😊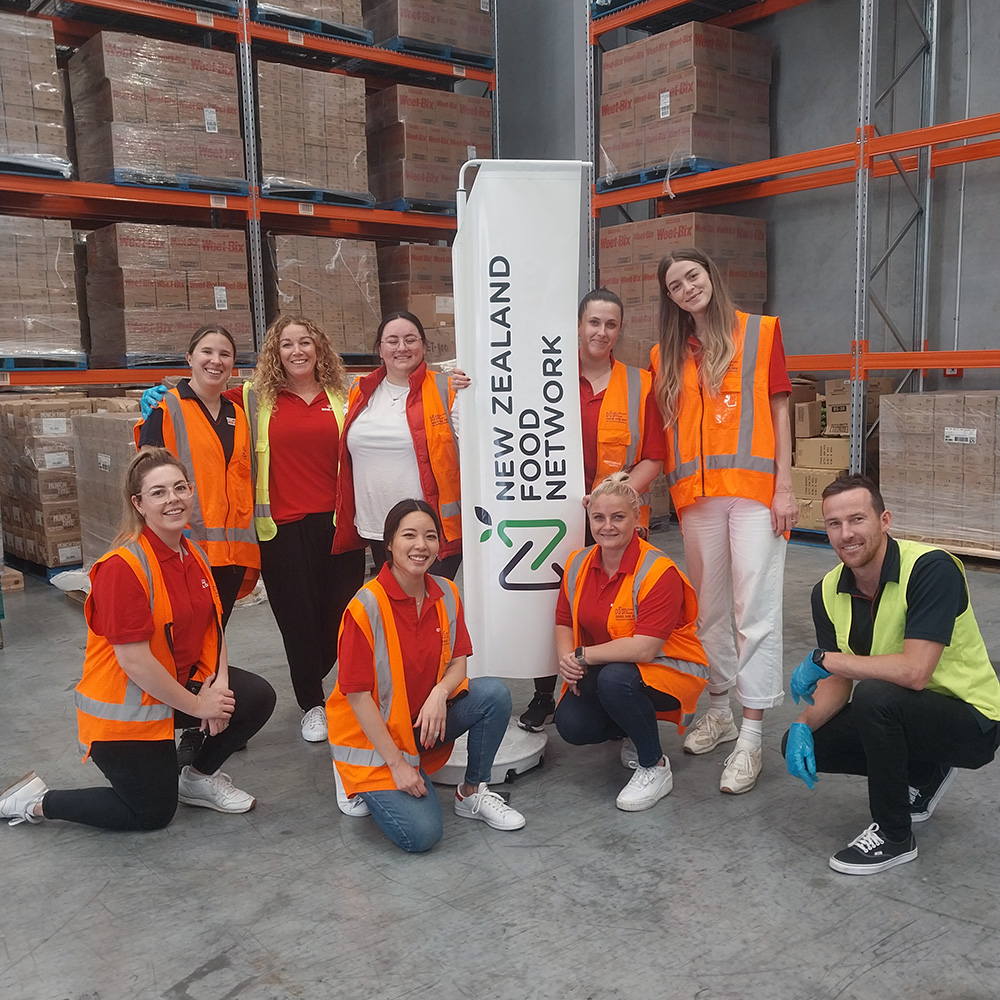 We thoroughly enjoyed the time the NZFN. It was a wonderful experience connecting as a team and to do so in a manner that helps the community is the ideal result. So we thank you for having us and look forward to the next day at NZFN!
Was an awesome experience and will definitely be back to help the team out.  So rewarding and fulfilling to be doing mahī that benefits our communities. Looking forward to hearing how my next lot next Tuesday go
VOLUNTEER STATISTICS
Your Impact
Our volunteers not only make a big difference to NZFN's team and our ability to operate at greater efficiency, your valuable mahi also makes a positive impact in our communities! Average numbers per person in a 3 hour volunteer session.
Volunteer form
If you have any questions or would like further information, please call our team on
0800 366 369
Health & Safety
Ensuring the Safety of our volunteers is top of mind for NZFN, and we ask that you please strictly follow our health and safety rules when coming on site.
Volunteering involves lifting and carrying weights of up to 15kgs. Closed-in shoes and high vis vests are required, and for any new volunteers, we hold a health and safety induction beforehand.
To see our full health and safety induction before attending your volunteering session, please click the link below:
Volunteers Health and Safety Induction
Disclaimer re availability
Unfortunately, at the moment, opportunities for volunteering are more limited than normal.  Due to the weather events over the past 12 months, we are desperately low on fresh produce volumes. This is where our volunteers normally come in useful.  At the same time, we are low on volumes requiring repackaging/ re-working/ over-labelling.
With this in mind, we have reduced the number of volunteer groups we are able to take on, please accept our apologies if we are not able to fit your team into our calendar at this stage.